New York City
Store Design
Providing Landscaping, Commercial Construction, Renovation Services, and More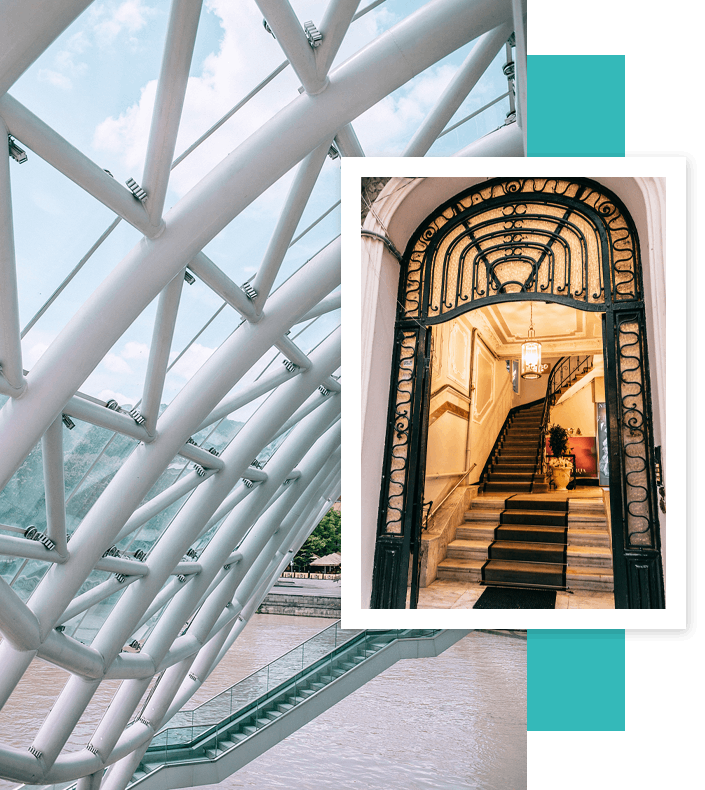 Innovation Realized
Through Construction
For more than 35 years, LMi has helped businesses realize their full potential by providing top-quality design and construction services nationally and in the Tri-state area. From renovations to new construction, LMi can help with every design and construction process. As a trustworthy architect-led design-build firm, we help clients realize the impossible. We handle every step of the process, from securing permits to thinking outside of the box to execute visually stunning designs. Our focus on creating evocative and immersive customer experiences paired with our deep understanding of the latest technologies and design practices allows our clients to see increased sales and enhanced brand reputation.
Empire Commercial
A modern twist on landscape with the installation of living greenwall effects.
Fairfield Residence
Using the existing topography and adding bridges, ponds, firepits, and patios, we were able to create a private oasis.
Arche Shoes
Arche Shoes increased foot traffic by over 15% across six locations using our creative architecture, lighting, and construction services.
Push Fitness Club
Four locations including New Hyde Park, among the finest fitness club designs in the world.
Palma Vista
Rapid sales ensued after a 150-acre luxury gated community was gilded with breathtaking tropical landscape and hardscape features.
Emerald Square
Modern ceiling and visual effects added a dynamic ambiance to this building's interior lobby.
Phipps Estate
A collection of our craftsman, artisans, and skilled horticulturalists created one of the finest residential properties in the world.
VIP Parking
Not your father's parking garage. Our designs and improvements result in creative, bright, and attractive parking structures.
The Limelight
A former night club was transformed into a collection of boutique shops.
Xana's
An ample floor plan with a blend of contemporary features and technology.
Refinery Hotel
This boutique setting was upgraded with a warm, modern design.
Sunset Cove
A dining area was completely transformed by our dramatic architectural features.
Club Vogue
We used intricate, rich lighting and architecture to create an electrifying night life experience.
Bar Pelham
With carefully coordinated art and lighting effects, we created an intimate, mysterious atmosphere.
Curacao Restaurant
We designed and built an upscale Caribbean experience for patrons of this now-thriving restaurant.